High CPU utilization on RHEL and centos due to acpi_pad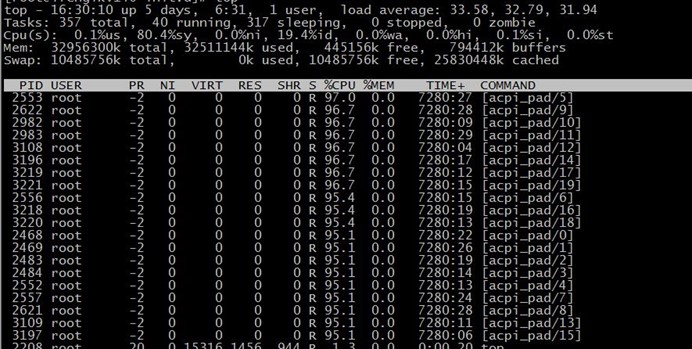 This tip is not option specific.
The system has the symptom described above.
Solution
This behavior will be corrected in a future release of Intelligent Cluster.
The target date for this release is scheduled for second quarter 2016.
The file is or will be available by selecting the appropriate Product Group, type of System, Product name, Product machine type, and operating system on IBM Support's Fix Central web page, at the following URL:
Workaround
Unload the module acpi_pad:
解决办法

Rmmod acpi_pad

Additional Information
The kernel energy management modules may have the wrong value for the number of processors that are presented to the operating System. This causes the kernel energy modules to load too many instances of the acpi_pad module.